COMPETITIVE DEBUT — THIS FALL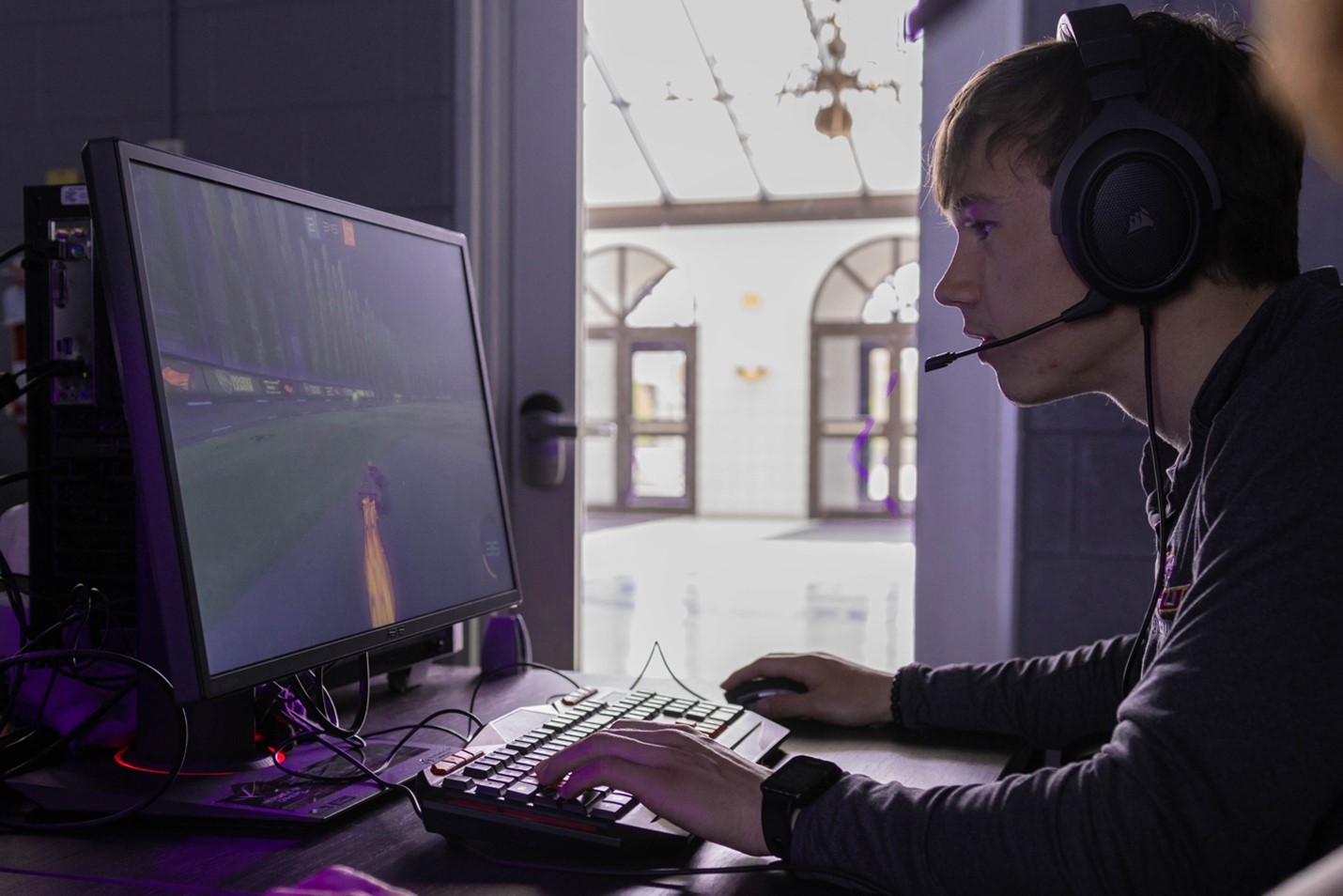 Olivet Esports is excited to announce the final step in the plan to reintroduce Esports at Olivet Nazarene University! Following the challenges of COVID, students have been invited to actively participate in framing a new vision and culture for the program. Olivet Esports believes in the skill development inherent in all team sports. Esports is not an escape for our students, but a medium where the timid become leaders and the cautious become the confident. With Olivet's world-class emphasis on spiritual and Biblical principles, students and parents can be assured that our athletes are receiving holistic development and even job preparation through this exciting program that blends traditional team competition with high-excitement gaming. As our students compete against teams across the country, they will be putting into practice the countless skills that our leadership team has highlighted.
The reboot follows a successful effort to invite campus students to join a semester full of Open Arena times, where students were invited a few times each week to play the games they love and connect with other students in a welcoming environment. During the Spring Semester, students were encouraged to commit to a more intentional team-development program called "Practice Squads," where students became more acquainted with the standard practice schedule and time commitments for a traditional Varsity team.
Director Ryan Manes is excited to reintroduce the Olivet Esports program to the campus of Olivet Nazarene University. "It has been incredible connecting with so many students that have found a true home in our Esports program," Ryan said. "You'd be amazed at how many students truly come alive as they play on these teams, some of the quietest students you see around campus are some of our loudest and strongest competitors." Competition this year will take place under the National Association of Collegiate Esports (NACE), and involve athletes across three sports: Overwatch 2, Rocket League, and League of Legends.
Stay tuned and bookmark esports.olivet.edu to hear the latest news and updates from our competitions!