Olivet Nazarene University Launches Varsity Collegiate Esports Program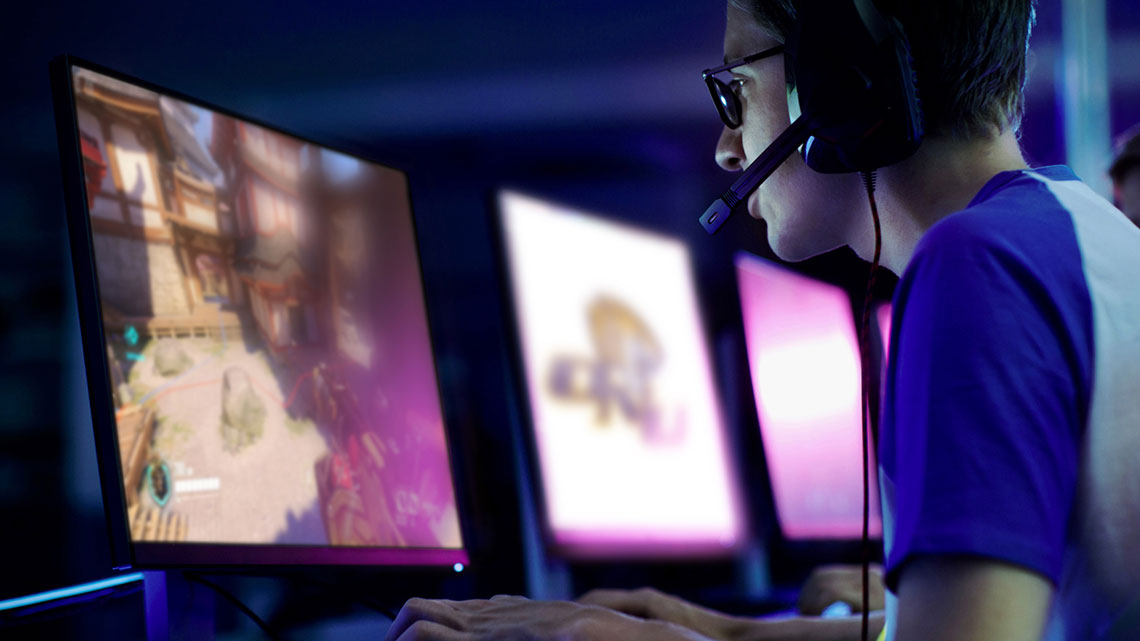 Gamers unite! Olivet Nazarene University is excited to announce the addition of Varsity Collegiate Esports for players of League of Legends, Overwatch, and Beat Saber to its offering of over 90 extra-curricular activities.
The Office of Undergraduate Admissions is currently recruiting talented incoming freshman players for the inaugural team and scholarships will be offered to qualified candidates.
Varsity esports began five years ago at Robert Morris University in Chicago. Since then, programs have popped up at colleges and universities around the country.
The National Association of Collegiate Esports, the affiliated governing body, will oversee tournament play and official rules and regulations. The members of Olivet's team will be required to maintain a high GPA in addition to maintaining a qualifying rank within their game.
Olivet plans to have both varsity and junior varsity level teams in addition to an academy for students who have interest and experience in the games, but haven't yet achieved the skills necessary to compete in official tournament play.
The varsity team will travel for competitions and remotely compete in the newly constructed esports facility located within McHie Arena, which will house 22 gaming stations and two large screens for overall play-monitoring.
The teams will be under the direction of Mike Szostek, faculty instructor of media arts for the Department of Art & Digital Media and system administrator/analyst in the Department of Information Technology.
"Esports are already popular in high schools, and we are excited to give students who are building their ranks and participating in tournaments a chance to pursue their passion at the university level," Professor Szostek says. "While students who participate in esports competitively come from a wide background of majors, esports are a great way to introduce students to elements of STEAM industries (science, technology, engineering, art, and math)."
In a technology-driven world, the skills honed in esport competitions are seen as extremely valuable in the expanding workforce. Industries that require skills in research, strategic planning, critical thinking, quick reflexes, and advanced hand-eye coordination, look for candidates who have experience in gaming.
Although esport players are not required to pursue a particular degree at Olivet, examples of complimentary programs of study include: degrees in fine arts (BFA), computer science (B.A.), business administration (B.S.), marketing (B.S.), or multimedia communications (B.S.), and concentrations in media arts, drawing/illustration, painting, digital photography, digital graphics, software development, technology & information systems, cyber security defense, multimedia journalism, or live event media management.